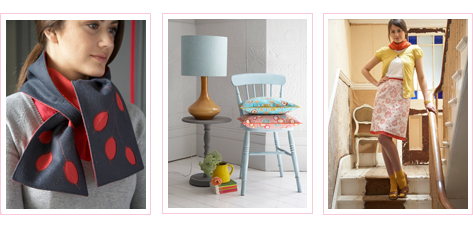 In recent times the sales of sewing machines have suddenly gone through the roof – which as far as I am concerned, is great news! So when last November Cico books approached me to write a book on learning to sew, I jumped at the chance.
Sewing Machine Basics is designed for absolute beginners, or those needing a refresher course to regain their confidence. I have particularly aimed it at young people who never had the chance to learn to sew at school, and have become excited by the new wave of 'make do and mend' – those who have rushed out and purchased a sewing machine only to get it home and realise that they don't really know what to do with it.
The book is divided into two sections:  Getting Started and Workshops. The first section contains a wealth of information on how to get to grips with your sewing machine, basic equipment, understanding fabrics and cutting out. The second section consists of eleven workshops, covering fundamental sewing techniques from simple seams and hems to buttonholes and zips, darts and tucks, and working with patterns. At the end of each workshop is an easy-to-follow step-by-step project, ranging from simple cushions and a scarf that require nothing more than the ability to sew a straight line to stylish garments that you will want to wear time and again.
Out in bookshops on 14th October 2010.
buy online link (from 14th October 2010)